---
ABDOMINOPLASTY

Y | 45 YEAR-OLD | CAUCASIAN | FEMALE | OFFICE WORKER | NEW YORK, USA
WHAT WAS DONE?
Abdominoplasty
Umbilical Hernia Repair
HER STORY
Y came to my clinic with the main concern of a bad scar from her previous C section. Her C section scar was obliquely orientated and resulted in a fatty roll hanging over the scar. She also had a small umbilical hernia found on physical exam. Her scar line was shifted to be hidden under her underwear, extra fat roll was removed and her umbilical hernia was repaired at the same time.
---
---
"
"Three years after giving birth to my baby by C section, finally decided to do abdominoplasty (tummy tuck) mainly to rid of a terrible post operation scar and extra skin.
I was recommended to see Dr. Lao. Made an appointment and everything was very prompt. Not knowing much about the procedure other than information online and what I've heard from people, I was highly doubtful and worried. However once I met Dr. Lao and explained to me the details of the procedure thoroughly I decided to go with it. As any worried and curious patient, I had questions and he answered them very clearly with confidence, I felt very at ease. Dr Lao was very friendly, easy, confident and courteous. The entire office environment was very relaxed and organized. He explained to me what to expect, the post operation timing, I was also very particular with the timing of the surgery and Dr Lao accommodated my schedule.
On the day of the surgery I was extremely nervous and Dr Lao again made me feel comfortable and optimistic.
I saw him right after the surgery where he explained how the procedure went and what to expect in terms of recovery.
Then I saw Dr Lao a week later and was very pleased to see the results. The healing process went well and the scar looked much better than what I expected and saw on internet. He reconstructed my belly button and I was very happy and pleased with the appearance. Throughout the whole process, from the beginning until after operation, Dr Lao answered my questions and emails quite quickly and even called me right reading my emails.
I am very happy I chose Dr Lao to perform my surgery, the whole team was just wonderful, caring and friendly.
Thank you Dr Lao!
— Y, 45 year old, office worker, Caucasian, New York, USA
"Через три года после рождения моего ребенка Я наконец решила сделать пластику живота, главным образом чтобы избавиться от страшного после операционного шрам и экстра кожи. Мне рекомендовали доктора Лао. Я назначила визит который назначили очень быстро. Не зная многого о процедуре, кроме информации онлайн и что я слышала от людей я была весьма сомнительно настроена и беспокоилась. Однако, как только я встретила доктора Лао и он объяснил мне подробно о процедуре, я решила рискнуть. Как у любого переживающего и любознательного пациента у меня возникaли вопросы и он отвечал на них очень четко и с уверенностью. Я чувствовалa себя очень непринужденно в присутсвии доктора Лао, он всегда очень дружелюбнo настроен, уверен в себе и вежлив. Весь персонал офисa был вежливым и внимательным. Доктор объяснил мне, чего ожидать после операции. В день операции я очень нервничалa и д-р Лао снова заставил меня чувствовать себя комфортно и оптимистично. Я увиделa его сразу после операции где он объяснил, как прошла процедура и процесс восстановления. Потом я увидел доктора Лао неделю спустя и он был очень рад результатом. Процесс заживления шёл хорошо и шрам выглядел намного лучше чем я ожидалa и виделa в Интернете. Доктор реконструирован мой пупок и я былa очень доволенa как он выглядел. На протяжении всего процесса от начала до окончания работы, доктор Лао отвечал на мои вопросы и электронные письма очень быстро и даже позвонил мне сразу прочитав мой емайл . Я очень счастливa что я выбралa доктора Лао, вся его команда была просто замечательная, внимательная и дружелюбная. Спасибо Вам, доктор Лао!"
---
OTHER CASE STUDIES
---
MAKE AN APPOINTMENT
Every surgical procedure and aesthetic treatment we offer is specifically tailored to satisfy the unique needs of the individual. When you come in for a consultation with plastic surgeon Dr. Lao, he can find the perfect aesthetic approach that provides you with your ideal results.
OFFICE LOCATION/HOURS
905 Fifth Avenue, New York, New York 10021
Consultations Tuesday/Thursday 1 - 5 PM
TEL/iMessage/WhatsApp: +1-929-505-2060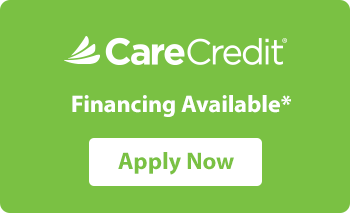 WILLIAM LAO, M.D.
June 1st, 2020
Dear Patients,
We are currently open to see patients in person. But due to the ongoing COVID-19 situation, please wear a mask when coming in for your consultation or follow up. We also are still offering complimentary Virtual Consultation using various apps like Zoom, Skype, FaceTime, or WhatsApp for your comfort and safety upon request.
Please call our office at (929) 505-2060 or email us at [email protected] to schedule your in-person or online consultation.
Stay safe,
William Lao, MD
駱瑋凱醫學博士
您好,
由於 Covid-19 新型冠狀病毒疫情的影響,目前診所只開放給手術後有需要回診的病人。但同時我們開始提供免費的線上諮詢,可以使用FaceTime, Line, Wechat, Whatsapp或其他視訊應用軟體來進行。 如果有興趣利用線上諮詢的民眾,請於平日上班時間聯絡我們: (929) 505-2060 或 [email protected]
帶來諸多不便,請各位多多見諒。
駱瑋凱 紐約整形外科專科醫師