---
BREAST AUGMENTATION

L | 32 YEAR-OLD | ASIAN | FEMALE | NEW YORK, USA
WHAT WAS DONE?
Transaxillary Breast Augmentation with Endoscope
Silicone implants
HER STORY
L is wife of one of our hospital coordinators. She is petite and always had been flat chested. Her breasts also sit low on her chest wall. She did not like the 'pancake' appearance she described to me during her consultation. She also expressed difficulty in wearing more feminine clothes. Due to the likelihood of scarring in Asian people and her preference not to have any visible scar from the frontal view, transaxillary endoscopic breast augmentation was done.
---
---
"
Dr. William Lao has been exceptional throughout the entire surgery process. From my first visit in his office, he has been nothing but professional and guided me through every step of the surgery. Post operatively, he was very kind, and took great care to answer any sort of questions and concerns I had. Overall, an A+ surgeon who performs fantastic work. I am very happy with the outcome of the procedure.
— L, 32 year-old, Asian, New York, USA
因为运动和饮食控制的原因,我本来就很平的胸部 已经完全缩小了。认识骆医生是我的幸运。他给了我第二个完美的胸部。他把我的不对称,又平,又往外扩散的胸部整形的又挺,又对称,又丰满。它们真的是看起来太漂亮了。我是153cm, 48kg。以前是A cup,现在变成了C cup。初次很担心放350cc,胸会看起来很假,太大。但现在看起来又自然又漂亮,一点都看不出来是整形过的,它们看起来是那么真。连老公都赞不绝口。现在我开始买以前因为胸部所以不敢穿的衣服,还有比基尼。特别谢谢骆医生给了我第二个完美身材。
저는 윌리암 선생님한테서 가슴성형수술을 받고 정말로 새로운 삶으로 태어난것 같습니다. 저는 워낙 가슴이 절벽이여서 그게 너무 콤플렉스였는데 심한 다이어트로 앞뒤가 구별되지 않을만큼 더더욱 심해졌습니다. 남편이 일하는 같은 병원에서 성형수술 잘하기로 소문났다고 제 남편에게서 이야기 듣고 수술하기로 결심했습니다. 저는 키가 별로 크지않고 비교적 마른 체구라서 350cc를 넣으면 너무 크거나 이쁘지 않을까봐 엄청 걱정했었는데 수술하고 제 가슴을 보는순간 아예 그 생각은 사라졌습니다. 너무나 봉긋하고 자연스럽고 리얼했습니다. 겨드랑이 상처도 생각보다 훨씬 작고 보기에도 괜찮았습니다. 드디어 두꺼운 뽕 없는 브래지어와 섹시한 비키니를 입을수 있게 됐네요. 다시한번 윌리암 선생님한테 너무너무 고맙다고 말하고 싶네요.
---
other CASE STUDIES
---
MAKE AN APPOINTMENT
Every surgical procedure and aesthetic treatment we offer is specifically tailored to satisfy the unique needs of the individual. When you come in for a consultation with plastic surgeon Dr. Lao, he can find the perfect aesthetic approach that provides you with your ideal results.
OFFICE LOCATION/HOURS
905 Fifth Avenue, New York, New York 10021
Consultations Tuesday/Thursday 1 - 5 PM
TEL/iMessage/WhatsApp: +1-929-505-2060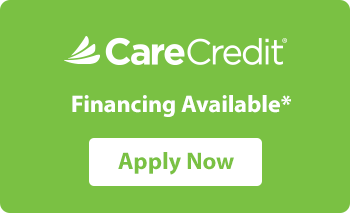 WILLIAM LAO, M.D.
June 1st, 2020
Dear Patients,
We are currently open to see patients in person. But due to the ongoing COVID-19 situation, please wear a mask when coming in for your consultation or follow up. We also are still offering complimentary Virtual Consultation using various apps like Zoom, Skype, FaceTime, or WhatsApp for your comfort and safety upon request.
Please call our office at (929) 505-2060 or email us at [email protected] to schedule your in-person or online consultation.
Stay safe,
William Lao, MD
駱瑋凱醫學博士
您好,
由於 Covid-19 新型冠狀病毒疫情的影響,目前診所只開放給手術後有需要回診的病人。但同時我們開始提供免費的線上諮詢,可以使用FaceTime, Line, Wechat, Whatsapp或其他視訊應用軟體來進行。 如果有興趣利用線上諮詢的民眾,請於平日上班時間聯絡我們: (929) 505-2060 或 [email protected]
帶來諸多不便,請各位多多見諒。
駱瑋凱 紐約整形外科專科醫師