---
Rhinoplasty

B | 33 YEAR-OLD | HISPANIC | FEMALE | gRADUATE STUDENT | QUEENS, USA
HER STORY
B had a rhinoplasty done in South America a few years ago. However, she was not satisfied with the amount of correct and also she was left with a deviated septum. A closed rhinoplasty was done to correct this defect without any scars on the outside skin.
---
BEFORE AND AFTER
---
"
Dr. Lao is an incredibly approachable and efficient doctor. From my first consultation to the time of my follow up, I felt comfortable and listened to. He took the time to check on me frequently and make sure I was making it through my recovery well. I felt comfortable talking to him about even the smallest details or questions I initially thought were silly. I'm beyond satisfied with my results.
— B, 33 year old, Graduate Student, Queens, USA
SPANISH
Dr. Lao es muy profesional y eficiente. El me hizo sentir muy confortable desde mi primera consulta hasta la ultima, despues de la operacion el fue muy atento y siempre se preocupo hasta por las mas pequeñas preguntas. Dr. Lao es un doctor muy bueno y se lo recomiemdo a todos. Yo estoy muy feliz con mis resulatados.
---
OTHER CASE STUDIES
---
MAKE AN APPOINTMENT
Every surgical procedure and aesthetic treatment we offer is specifically tailored to satisfy the unique needs of the individual. When you come in for a consultation with plastic surgeon Dr. Lao, he can find the perfect aesthetic approach that provides you with your ideal results.
OFFICE LOCATION/HOURS
905 Fifth Avenue, New York, New York 10021
Consultations Tuesday/Thursday 1 - 5 PM
TEL/iMessage/WhatsApp: +1-929-505-2060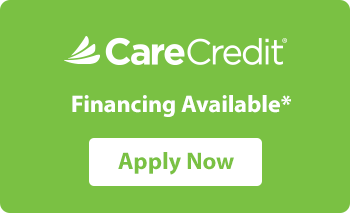 WILLIAM LAO, M.D.
June 1st, 2020
Dear Patients,
We are currently open to see patients in person. But due to the ongoing COVID-19 situation, please wear a mask when coming in for your consultation or follow up. We also are still offering complimentary Virtual Consultation using various apps like Zoom, Skype, FaceTime, or WhatsApp for your comfort and safety upon request.
Please call our office at (929) 505-2060 or email us at [email protected] to schedule your in-person or online consultation.
Stay safe,
William Lao, MD
駱瑋凱醫學博士
您好,
由於 Covid-19 新型冠狀病毒疫情的影響,目前診所只開放給手術後有需要回診的病人。但同時我們開始提供免費的線上諮詢,可以使用FaceTime, Line, Wechat, Whatsapp或其他視訊應用軟體來進行。 如果有興趣利用線上諮詢的民眾,請於平日上班時間聯絡我們: (929) 505-2060 或 [email protected]
帶來諸多不便,請各位多多見諒。
駱瑋凱 紐約整形外科專科醫師