Intro TO PROCEDURE
---
---
PROCEDURE SCHEDULE
Surgery
Time: 30 mins or less
Local Anesthesia
Recovery
May return to work right away
Restriction
Avoid sun exposure after laser procedures, no facial massage after injections
QUESTIONS?
We understand the value of face to face conversations. Please contact us and we're happy to walk you through the procedure in person.
WHY ANTI-AGING?
One of Dr. Lao's popular procedures in Manhattan, New York is Anti-aging, a term that is thrown around by the media worldwide. It is now a generic term that encompasses all non- or minimally- invasive procedures or products that rejuvenate the skin. As we age, everything descends and becomes droopy but when the amount of drop is not severe, minimal invasives like filler and butulinum toxin can camouflage the aging changes. The advantage of non-invasive procedures is less down time and it is beneficial for people who are scared of undergoing surgery. It is also useful as a touch up after surgical rejuvenation procedures to improve the contour, reduce residual wrinkles, and improve the overall skin quality.
HOW IS IT DONE?
There are more and more non-invasives on the market now for various purposes. The most common ones are listed below:
Botulinum toxins: It lessens wrinkles by reducing muscle contracture and prevents the dynamic lines like wrinkles around the eye (crow's feet), forehead (frown lines), and glabella lines. It relies on the expertise of the injector to use the right amount of medication, too much or too little both creates undesirable effects.
Fillers: The most common filling materials now are Hyaluronic Acid (HA) and Autologous Fat. HA is the most commonly used filler because of its readily availability. There are a few different formulas that vary in its particles size and bonding which dictate their longevity in the tissue injected. Fillers are most useful for static lines like the nasolabial folds and deep furrows. It can also be used to fill depression and give a soft curvature to the face. The best result is often from a combination of both filler and botulinum toxin.
Resurfacing Laser / Chemical Peel: ablative lasers like CO2 or erbium laser and chemical peel like TCA peel are effective ways to resurface and improve the overall texture of the skin. It acts by providing a controlled burn to the skin and stimulating regeneration of collagen and removing fine wrinkles.
There are more and more popular non-invasives on the market now. Not every treatment is indicated for everyone and every condition. The best and smartest use of these non-invasives should be discussed and consulted with a plastic surgeon or dermatologist.

Other non-invasive treatments in our clinic include:
Ulthera
Ruby Red
Intense Pulsed Light (IPL)
CO2 Laser
Erbium Laser
Alexandrite Laser Hair Removal
Fraxel Laser
Nd:Yag Laser
---
PATIENTS' REVIEWS

I had the great fortune to meet with Dr. Lao to address some issues with my skin and a couple other plastic surgery concerns I had. Not only is he very qualified and evidently highly intellectual, he exuded warmth, graciousness and gentleness. I was extremely pleased with my procedure and will without question be happy to recommend him.
---
Your Anti-Aging procedure will be performed by
Dr. Willam Lao
in New York.
MAKE AN APPOINTMENT
Every surgical procedure and aesthetic treatment we offer is specifically tailored to satisfy the unique needs of the individual. When you come in for a consultation with plastic surgeon Dr. Lao, he can find the perfect aesthetic approach that provides you with your ideal results.
OFFICE LOCATION/HOURS
905 Fifth Avenue, New York, New York 10021
Consultations Tuesday/Thursday 1 - 5 PM
TEL/iMessage/WhatsApp: +1-929-505-2060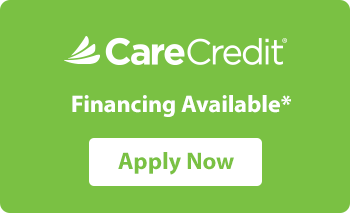 WILLIAM LAO, M.D.
June 1st, 2020
Dear Patients,
We are currently open to see patients in person. But due to the ongoing COVID-19 situation, please wear a mask when coming in for your consultation or follow up. We also are still offering complimentary Virtual Consultation using various apps like Zoom, Skype, FaceTime, or WhatsApp for your comfort and safety upon request.
Please call our office at (929) 505-2060 or email us at [email protected] to schedule your in-person or online consultation.
Stay safe,
William Lao, MD
駱瑋凱醫學博士
您好,
由於 Covid-19 新型冠狀病毒疫情的影響,目前診所只開放給手術後有需要回診的病人。但同時我們開始提供免費的線上諮詢,可以使用FaceTime, Line, Wechat, Whatsapp或其他視訊應用軟體來進行。 如果有興趣利用線上諮詢的民眾,請於平日上班時間聯絡我們: (929) 505-2060 或 [email protected]
帶來諸多不便,請各位多多見諒。
駱瑋凱 紐約整形外科專科醫師