Intro TO PROCEDURE
---
PROCEDURE SCHEDULE
Surgery
Time: 1-2 hours
General Anesthesia or Local Anesthesia
Recovery
Ambulate the night of surgery
Shower 2 days after surgery
2 to 3 days off work
Restriction
Avoid heavy lifting and swimming for 2 weeks
---
BEFORE & AFTERS
MR, 59, Female, Hispanic, Bronx, USA

M is a nice lady who came with a chief complaint of her hands. She complained that her hands prematurely aged, they looked older than her age and she felt very self-conscious every time she put her hands out to grab something or played cards with her friends. Specifically she did not like the prominent veins and the atrophic look. Fat liposuctioned from her belly was used to rejuvenate hand hands and feet, notice the less prominent veins and a fuller appearance of the hands after surgery.

*Individual results may vary.
WHY FAT GRAFTING?
Changes in aging are three-dimensional. Gravity pulls everything down in the vertical direction but tissues also undergo atrophy in the horizontal dimension. Fat grafting is one of the techniques to restore the loss volume that occurs with aging. The most commonly used places for that reason are the face, breasts, hands or feet. Depending on the cultural preference, younger people can also benefit from the volume augmentation provided by fat grafting such as buttock augmentation and breast augmentation.
---
HOW IS IT DONE?
Fat grafting is a procedure that can potentially "kill two birds with one stone." Liposuction is performed in places of the body where fat is not wanted, ie. flanks, abdomen, inner and outer thighs. This fat is then processed and transfered to areas where volume is desired, like the face, nose, breasts, buttocks, hands, and feet.
---
SURGical approacheS
---
PATIENTS' REVIEWS
"
My name is MR. I had liposuction around my abdominal area and fat grafting to my hips, hands, and feet with Dr. W. Lao. I was very comfortable in trusting him with my surgery. I truly recommend anybody to him 100%. My experience with him was great and satisfying that it went well and I'm so happy to have done it with him.
---
Your Fat Grafting procedure will be performed by
Dr. Willam Lao
in New York.
MAKE AN APPOINTMENT
Every surgical procedure and aesthetic treatment we offer is specifically tailored to satisfy the unique needs of the individual. When you come in for a consultation with plastic surgeon Dr. Lao, he can find the perfect aesthetic approach that provides you with your ideal results.
OFFICE LOCATION/HOURS
905 Fifth Avenue, New York, New York 10021
Consultations Tuesday/Thursday 1 - 5 PM
TEL/iMessage/WhatsApp: +1-929-505-2060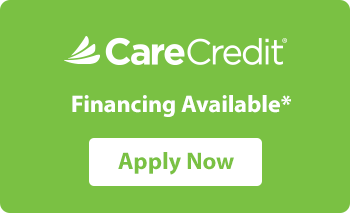 WILLIAM LAO, M.D.
June 1st, 2020
Dear Patients,
We are currently open to see patients in person. But due to the ongoing COVID-19 situation, please wear a mask when coming in for your consultation or follow up. We also are still offering complimentary Virtual Consultation using various apps like Zoom, Skype, FaceTime, or WhatsApp for your comfort and safety upon request.
Please call our office at (929) 505-2060 or email us at [email protected] to schedule your in-person or online consultation.
Stay safe,
William Lao, MD
駱瑋凱醫學博士
您好,
由於 Covid-19 新型冠狀病毒疫情的影響,目前診所只開放給手術後有需要回診的病人。但同時我們開始提供免費的線上諮詢,可以使用FaceTime, Line, Wechat, Whatsapp或其他視訊應用軟體來進行。 如果有興趣利用線上諮詢的民眾,請於平日上班時間聯絡我們: (929) 505-2060 或 [email protected]
帶來諸多不便,請各位多多見諒。
駱瑋凱 紐約整形外科專科醫師