Intro TO PROCEDURE
---
---
PROCEDURE SCHEDULE
Surgery
Time: 2-3 hours
General Anesthesia
Recovery
Ambulate the night of surgery
Shower 2 days after surgery
3 to 5 days off work
Restriction
6 weeks from heavy lifting and swimming
QUESTIONS?
We understand the value of face to face conversations. Please contact us and we're happy to walk you through the procedure in person.
---
At our practice in New York City, breast lift surgery is a very popular procedure. Breast lift, also known as mastopexy in plastic surgery, is a procedure to reposition the nipple and elevate the breast tissue. The severity of breast drop is judged by the relative position of the nipple to the inferior breast fold (inframammary fold). As an experienced plastic surgeon, Dr. Lao is known by his patients to offer the best breast lift New York City has to offer.
WHY BREAST LIFT (MASTOPEXY)?
Breast lift is usually only needed for ladies after their late 30s. However, occasionally, severe breast drop can develop in younger girls.
The most common cause is breastfeeding. During breastfeeding, the engorged milk glands stretch the breast skin; once breastfeeding is done, breast glands return to their original size but the stretched skin already lost its elasticity to spring back to its original form, which results in saggy-looking breasts with nipples that point toward the floor.
It's a less likely situation in younger girls because their skin quality is better and skin often contracts better when breastfeeding is done.
Breast lift procedures use various plastic surgery techniques and relying on the knowledge of blood supply to the nipple to elevate the breast tissue and reposition the nipple by removing excess skin and hiding scar in the least conspicuous places.

Ladies often seek simple breast lift when they do not want any implants/foreign body in their breast yet desire a fuller and a younger look of themselves.
---
WHO IS A GOOD CANDIDATE FOR A BREAST LIFT?
You may be a good candidate for a breast lift if you:
Have saggy breasts that have lost their shape and volume
Have areolas and nipples that point downward
Do not smoke
Are at a stable, healthy weight
Have breasts that are tube-like or elongated
Have uneven breasts (one breast is larger and/or a different shape than the other)
Are done breastfeeding and/or having children
---
BEFORE YOUR BREAST LIFT
Before this procedure can be performed on you, you will need to have a consultation with Dr. Lao. During your consultation, Dr. Lao will go over your medical history with you and ask you about any previous surgeries or treatments you have had in the past.
He will also ask you about the medications you take, including NSAIDs. You should stop taking NSAIDs, like aspirin and ibuprofen, before your breast lift. These medications may increase the risk of bleeding during and after surgery.
During your consultation, Dr. Lao will examine your breasts and determine the right technique and treatment plan for your specific needs and desired outcome.
Before your breast lift, you should make arrangements for someone to transport you home after your procedure, as you will not be able to drive yourself home once you are out of surgery.

If you have any questions or concerns about this procedure, be sure to ask Dr. Lao during your consultation and he will be happy to answer any questions you may have.
---
HOW IS IT DONE?
There are many techniques to perform a breast lift. Of course, implants alone can provide some lifting effect but many people who desire breast lift do not want any foreign body inside their body.
To accomplish the lifting effect without an implant, excess skin needs to be trimmed in various patterns and breast tissue often needs to be rearranged to provide a long-lasting result. Almost all techniques of breast lift involve a scar around the areola, but this is often very well hidden.

The more severe the breast drop is, however, the longer incisions needed to correct the drop. Nipple and the enlarged areola can also be reduced at the same time to ideal size depending on the individual's request.
---
RECOVERY AND AFTERCARE
After your breast lift, bandages will be placed over your breasts and you will likely be given a surgical support bra to wear. You may experience bruising and swelling for one to two weeks, and may be given medication to help ease any discomfort or pain after your procedure.
You should not perform any strenuous activities or do any lifting, bending, or straining for at least two weeks after your breast lift. Ask Dr. Lao when it is okay for you to resume your normal daily activities.

Be sure to follow all recovery and aftercare instructions given to you by Dr. Lao and if you have any questions about what to do after your breast lift, ask him during your consultation.
---
RESULTS
You will likely see results right after your breast lift; however, your breasts will continue to change and settle over the next couple of months.
---
COST OF BREAST LIFT IN NYC
As an experienced New York City breast lift surgeon, Dr. Lao will meet with you in his Manhattan office to discuss all options and pricing. The cost of a breast lift depends on a few variables, like the amount of time the procedure takes, how much tissue is removed, and other factors. During your consultation with Dr. Lao, be sure to ask him any questions you may have about the cost of this procedure.
---
SCHEDULE YOUR CONSULTATION TODAY
Every surgical procedure and aesthetic treatment we offer is specifically tailored to satisfy the unique needs of the individual. Dr. Lao's expertise is what makes him among the best to perform a breast lift New York City residents can depend on. When you come in for a consultation with plastic surgeon Dr. Lao, he can find the perfect aesthetic approach that provides you with your ideal results.

If you think you are a good candidate for a breast lift and would like to learn more about the procedure, contact our office to schedule a consultation today. Our friendly staff will gladly answer any questions you may have about this procedure and will set you up for a consultation with Dr. Lao.
---
Surgical approacheS
Degree of Breast Drop
Different Degrees of Breast Ptosis: Normal to Severe Droopy Breasts. Last Image Shows a Special Type with Glandular Ptosis but Nipple still in Good Position.
---
Incision Placement
---
PATIENTS' REVIEWS
R, 49, Female, Caucasian, New York, USA
"I had a reconstructive mastopexy and implant removal.I had lost a lot of weight and had implants put in to compensate at MEETH. My implants were almost 10 years old. I was having a lot of pain and the implants had moved. I also think due to increase muscle tone the muscle was pulling on the capsule. My right nipple was also very misplaced.You removed the implants and the capsules and my pain is now gone. You also really re-situated the nipple so it wasn't so high and they are both now more symmetrical.
I am very happy with the results. We were scared that the breasts would be flat but there was enough tissue remaining to create a breast mound and I love them. They have never been this good looking. My scars are fading and I can exercise more easily now too."
---
Your Breast Lift procedure will be performed by
Dr. Willam Lao
in New York.
MAKE AN APPOINTMENT
Every surgical procedure and aesthetic treatment we offer is specifically tailored to satisfy the unique needs of the individual. When you come in for a consultation with plastic surgeon Dr. Lao, he can find the perfect aesthetic approach that provides you with your ideal results.
OFFICE LOCATION/HOURS
905 Fifth Avenue, New York, New York 10021
Consultations Tuesday/Thursday 1 - 5 PM
TEL/iMessage/WhatsApp: +1-929-505-2060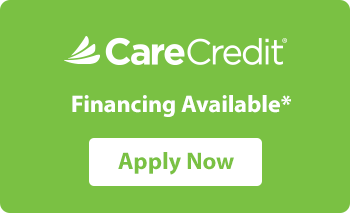 WILLIAM LAO, M.D.
June 1st, 2020
Dear Patients,
We are currently open to see patients in person. But due to the ongoing COVID-19 situation, please wear a mask when coming in for your consultation or follow up. We also are still offering complimentary Virtual Consultation using various apps like Zoom, Skype, FaceTime, or WhatsApp for your comfort and safety upon request.
Please call our office at (929) 505-2060 or email us at [email protected] to schedule your in-person or online consultation.
Stay safe,
William Lao, MD
駱瑋凱醫學博士
您好,
由於 Covid-19 新型冠狀病毒疫情的影響,目前診所只開放給手術後有需要回診的病人。但同時我們開始提供免費的線上諮詢,可以使用FaceTime, Line, Wechat, Whatsapp或其他視訊應用軟體來進行。 如果有興趣利用線上諮詢的民眾,請於平日上班時間聯絡我們: (929) 505-2060 或 [email protected]
帶來諸多不便,請各位多多見諒。
駱瑋凱 紐約整形外科專科醫師