Intro TO PROCEDURE
---
PROCEDURE SCHEDULE
Surgery
Time: 2-3 hours
General Anesthesia
Recovery
Ambulate the night of surgery
Shower 2 days after surgery
3 to 5 days off work
Restriction
6 weeks from heavy lifting and swimming
---
BEFORE & AFTERS
A, 26, TV Program Director, African American

A is a 26 year lady who suffered constant shoulder and neck strain from the large breasts she was given with. Most of her bra has to be custom made and she complains the lack of selection and design of those bra. Having done many homework in the past, she asked many good questions regarding details like reduction of areolar size, amount of weight she would like to lose, and the new cup size she would like to be.

*Individual results may vary.
WHY BREAST REDUCTION?
Breast reduction is not as common in Asia, but it is actually one of the most frequently performed breast surgeries in the United States. Most ladies who seek breast reduction not only have a breast size that they dislike, they also present with symptoms of shoulder pain, neck pain, and rash underneath large pendulous breasts. Many studies and my personal experiences have shown that breast reduction procedure really is the most effective method in relieving these symptoms comparing to conservative treatments like physical therapy and customized bras.
---
HOW IS IT DONE?
Breast reduction surgeries often use principles from breast lift (mastopexy) procedures. The incisions are similar to those seen in breast lifts but with an additional goal of taking out a planned amount of breast tissue to reduce the overall weight. Breast reduction also lifts the position of the nipple and has the same lifting effect as in a breast lift procedure plus weight and size reduction. The enlarged nipple and areola can also be reduced at the same time.
---
SURGical approacheS
Degree of Breast Drop
---
Incision Placement
---
PATIENTS' REVIEWS
A, 26, TV Program Director, African American, New York, USA
"I've always had pretty large breast since middle school and they always made me feel uncomfortable. Eventually I started to grow into them, but during college I gained a significant amount of weight and they doubled. I was probably a 36C in high school and jumped to a 36DD after. While everyone said I should be thankful, I didn't feel that way at all. It was difficult to wear certain shirts, dress and buy coats. I ended up losing about 20lbs and my breast size decreased to a 36D, but I had a ridiculous amount of loose skin and my breast sagged really bad. I started looking into breast lifts and reductions around 22 or 23 years of age and finally, at 26, I found the right doctor at Lenox Hill for a reasonable quote. I've had over four consultations and Lenox Hill's Dr. Lao is probably one of the best surgeons I've met. He made me feel so confident and comfortable and he took his time with me. Any questions I had or information I needed, he provided. My surgery was on Friday, but I'm already pleased with my results. No one's breasts are perfect, but he truly worked magic!"
---
MAKE AN APPOINTMENT
Every surgical procedure and aesthetic treatment we offer is specifically tailored to satisfy the unique needs of the individual. When you come in for a consultation with plastic surgeon Dr. Lao, he can find the perfect aesthetic approach that provides you with your ideal results.
OFFICE LOCATION/HOURS
905 Fifth Avenue, New York, New York 10021
Consultations Tuesday/Thursday 1 - 5 PM
TEL/iMessage/WhatsApp: +1-929-505-2060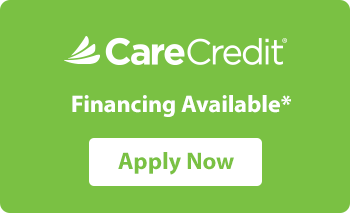 WILLIAM LAO, M.D.
April 2, 2020
Dear Patients,
Due to the current Covid-19 situation, we are only seeing patients in person who require necessary follow-up care after surgery. However, we are offering complimentary Virtual Consultation using various apps like Skype, FaceTime and WhatsApp from the comfort and privacy of your own home.
Please call our office at (929) 505-2060 or email us at [email protected] to schedule your virtual consultation.
Stay safe,
William Lao, MD
駱瑋凱醫學博士
您好,
由於 Covid-19 新型冠狀病毒疫情的影響,目前診所只開放給手術後有需要回診的病人。但同時我們開始提供免費的線上諮詢,可以使用FaceTime, Line, Wechat, Whatsapp或其他視訊應用軟體來進行。 如果有興趣利用線上諮詢的民眾,請於平日上班時間聯絡我們: (929) 505-2060 或 [email protected]
帶來諸多不便,請各位多多見諒。
駱瑋凱 紐約整形外科專科醫師