Intro TO PROCEDURE
---
PROCEDURE SCHEDULE
Surgery
Time: 30 minutes to 1 hour
General Anesthesia or Local Anesthesia
Recovery
Ambulate the night of surgery
Shower 2 days after surgery
May return to work next day
Restriction
---
BEFORE & AFTERS
M, 35, Asian, Female, Flushing, USA

M is a 35 year-old lady who is mother of one child. She desired larger breasts because of deflation after breastfeeding. She also at the same time would like her nipple reduced in size. After discussion, transaxillary breast augmentation was done and nipples were reduced at the same time using minimal incision technique. She was very pleased that no one could tell she ever had surgery on both her breasts and nipples.

*Individual results may vary.
WHY NIPPLE REDUCTION?
Nipples usually enlarge after childbirth. A severely enlarged nipple can be unsightly and also give an aged look. In women who underwent breast feeding especially, the deflation of breasts and enlargement of nipples further creates a stronger contrast between the two and accentuate the changes. A combination of breast augmentation with nipple reduction can effectively restore the youthful look.
---
HOW IS IT DONE?
Depending on the dimension of the enlarged nipple, different techniques can be used to reduce specifically the width, height, or both of the nipple. Often it involves a small incision around the base of the nipple to remove the excessive nipple skin and underlying tissue. There is very little pain from this procedure and can be done completely under local anesthesia.
---
Surgical Approaches
---
MAKE AN APPOINTMENT
Every surgical procedure and aesthetic treatment we offer is specifically tailored to satisfy the unique needs of the individual. When you come in for a consultation with plastic surgeon Dr. Lao, he can find the perfect aesthetic approach that provides you with your ideal results.
OFFICE LOCATION/HOURS
905 Fifth Avenue, New York, New York 10021
Consultations Tuesday/Thursday 1 - 5 PM
TEL/iMessage/WhatsApp: +1-929-505-2060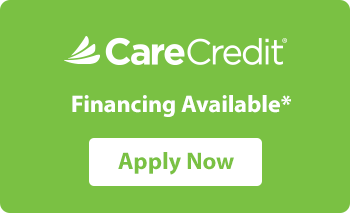 WILLIAM LAO, M.D.
June 1st, 2020
Dear Patients,
We are currently open to see patients in person. But due to the ongoing COVID-19 situation, please wear a mask when coming in for your consultation or follow up. We also are still offering complimentary Virtual Consultation using various apps like Zoom, Skype, FaceTime, or WhatsApp for your comfort and safety upon request.
Please call our office at (929) 505-2060 or email us at [email protected] to schedule your in-person or online consultation.
Stay safe,
William Lao, MD
駱瑋凱醫學博士
您好,
由於 Covid-19 新型冠狀病毒疫情的影響,目前診所只開放給手術後有需要回診的病人。但同時我們開始提供免費的線上諮詢,可以使用FaceTime, Line, Wechat, Whatsapp或其他視訊應用軟體來進行。 如果有興趣利用線上諮詢的民眾,請於平日上班時間聯絡我們: (929) 505-2060 或 [email protected]
帶來諸多不便,請各位多多見諒。
駱瑋凱 紐約整形外科專科醫師