Intro TO PROCEDURE
---
PROCEDURE SCHEDULE
Surgery
Time: 2-3 hours
General Anesthesia
Recovery
Ambulate the night of surgery
Shower 2 days after surgery
7 to 10 days off work
Restriction
6 weeks from heavy lifting and swimming
QUESTIONS?
We understand the value of face to face conversations. Please contact us and we're happy to walk you through the procedure in person.
WHY ABDOMINOPLASTY?
Laxity of the abdomen is a common concern of ladies in the mid 30s to 50s. Common reasons for the enlarged belly are due to weight gain or massive weight loss or abdominal laxity after childbirth (especially ladies who have had multiple pregnancies or gave birth to twins or triplets). Characteristics of these abdomen often involve stretch marks, lower abdominal fullness, hanging pannus, ptosis and lengthening of the belly button. Men can also have similar problems but often stem from weight gain with mostly intra-abdominal fat accumulation and not as much abdominal structural laxity as ladies.
A large abdomen not only causes cosmetic distress due to the unsightly appearance but also comes with difficulty in fitting into nice clothing. Depending on the occupation, patients have complained of discomfort wearing belts or equipments that are required for work (ie. police officers, construction workers). When the pannus is large, the skin crease underneath can collect moisture and result in skin irritations with rash or fungal infections.
---
BEFORE & AFTERS
Z, 33, Hispanic

Z is a 33 year-old mother whose abdomen could not return to her pre pregancy state. After consultation, abdominoplasty was performed in conjunction with umbilical hernia repair, left accessory breast tissue removal and body liposuction. Her incision is well hidden and her stretch marks in the lower abdomen were removed.

*Individual results may vary.

N, 42, Caucasian

N is a mother of two and was referred to me through her friends. She was most concerned about her protuberant belly. She has tried exercises and diet but was unable to reach the body shape she wanted. To repair both the muscle separation and give her the flat abdomen she wanted, abdominoplasty with a focus on body liposuction was done.

*Individual results may vary.

S, 36, Caucasian

S is a physician himself. He had gone through cycles of weight gain and weight loss in the past 10 years. This has caused him tremendous mental distress because of the body image he hoped to obtain. After considering all the surgical options and his current condition and goal, liposuction with abdominoplasty was done.

*Individual results may vary.

P, 34, Hispanic

P is a mother of two. She would like to regain her pre-pregnancy body shape and wear her bikini again. Liposuction and abdominoplasty with a low bikini line incision was designed for her. She was very happy with her result and quickly got tanned from the beach after surgery!

*Individual results may vary.

N, 42, Caucasian

N came to see me mainly because of the protuberant belly that persisted since childbirth. She complains that she still looks like 6 months pregnant. On exam, her large belly was mainly from the separation of muscles from multiple large pregnancies. To give her the best result possible, only a very small amount of body liposuction was done and surgery was focused on repairing the separated muscle underneath.

*Individual results may vary.

W, 62, Asian

W works as a nurse in New York. She moved to the USA from Taiwan many years ago. She came to me for desire of having a youthful abdomen body back. Her main complaint is the wrinkled abdomen and the lack of waistline curve.

*Individual results may vary.

Y, 45, Caucasian

Y came to my clinic with the main concern of a bad scar from her previous C section. Her C section scar was obliquely orientated and resulted in a fatty roll hanging over the scar. She also had a small umbilical hernia found on physical exam. Her scar line was shifted to be hidden under her underwear, extra fat roll was removed and her umbilical hernia was repaired at the same time.

*Individual results may vary.
---
HOW IS A TUMMY TUCK DONE?
There are many ways to handle a large abdomen. The best result comes from surgery with weight loss. If the skin quality is good and excess is only in the fat then liposuction alone will likely be enough.
Abdominoplasty is offered to people who not only has excess fat but also excess skin in the abdomen. For stretch marks, abdominoplasty often times is the only effective way to remove them for women after giving birth. During the procedure, the loosened abdominal fascia can also be tightened internally to give the patient an hour-glass shaped waistline.
---
SURGical approacheS
---
PATIENTS' REVIEWS
A, 33, Female, New York, USA
"It has been nearly 4 months since my Tummy Tuck procedure with you and I've never felt (or looked) better! I wanted to thank you for everything you've done for me, I can't tell you how long it's been since I've looked in the mirror and actually liked what I saw. Having lost over 130 pounds, my journey now feels complete.
You put my mind at ease about the surgery from the minute I met you. From the consultation to the surgery and even months later, I knew I was in good hands. You always gave me your time in describing every part of the journey and everything happened exactly how you said it would. You were always very responsive to any questions or concerns that I had.
I cannot thank you enough for the professionalism and warmth you and your staff have displayed to me. Your personal service, attention and follow up made me so glad I chose you as my surgeon. I cannot imagine having any other surgeon perform my procedure and I will highly recommend everyone to you."
---
MAKE AN APPOINTMENT
Every surgical procedure and aesthetic treatment we offer is specifically tailored to satisfy the unique needs of the individual. When you come in for a consultation with plastic surgeon Dr. Lao, he can find the perfect aesthetic approach that provides you with your ideal results.
OFFICE LOCATION/HOURS
905 Fifth Avenue, New York, New York 10021
Consultations Tuesday/Thursday 1 - 5 PM
TEL/iMessage/WhatsApp: +1-929-505-2060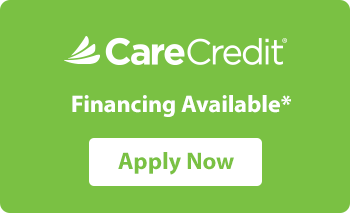 WILLIAM LAO, M.D.
June 1st, 2020
Dear Patients,
We are currently open to see patients in person. But due to the ongoing COVID-19 situation, please wear a mask when coming in for your consultation or follow up. We also are still offering complimentary Virtual Consultation using various apps like Zoom, Skype, FaceTime, or WhatsApp for your comfort and safety upon request.
Please call our office at (929) 505-2060 or email us at [email protected] to schedule your in-person or online consultation.
Stay safe,
William Lao, MD
駱瑋凱醫學博士
您好,
由於 Covid-19 新型冠狀病毒疫情的影響,目前診所只開放給手術後有需要回診的病人。但同時我們開始提供免費的線上諮詢,可以使用FaceTime, Line, Wechat, Whatsapp或其他視訊應用軟體來進行。 如果有興趣利用線上諮詢的民眾,請於平日上班時間聯絡我們: (929) 505-2060 或 [email protected]
帶來諸多不便,請各位多多見諒。
駱瑋凱 紐約整形外科專科醫師