---
縮乳手術

A | 26 歲 | 女性 | 非裔美國人 | 美國紐約
她的故事
26歲的A長期飽受天生大胸部所造成的肩頸拉傷之苦。巨大的下垂胸部不僅造成她胸下周期性的紅疹,也讓她找不到想穿的衣服。她的胸罩多數須特製,也缺乏設計感及選擇性.
她來諮詢時,我們討論到她想要的胸部大小、手術切口的位置及可能的復原過程。做過許多功課的她問了我許多關於細節的好問題,例如乳暈的縮減、能取出多首重量以及希望的新罩杯尺寸。她在第一次諮詢時便簽署了手術同意書並進行垂直縮乳手術。手術結束當天她便返家,她對結果相當興奮。後續的回診中她再也不必承受胸前沉重的負擔,乳頭也不再下垂,她愛上了現在這個堅挺的模樣!
---
---
"
I've always had pretty large breast since middle school and they always made me feel uncomfortable. Eventually I started to grow into them, but during college I gained a significant amount of weight and they doubled. I was probably a 36C in high school and jumped to a 36DD after. While everyone said I should be thankful, I didn't feel that way at all. It was difficult to wear certain shirts, dress and buy coats. I ended up losing about 20lbs and my breast size decreased to a 36D, but I had a ridiculous amount of loose skin and my breast sagged really bad. I started looking into breast lifts and reductions around 22 or 23 years of age and finally, at 26, I found the right doctor at Lenox Hill for a reasonable quote. I've had over four consultations and Lenox Hill's Dr. Lao is probably one of the best surgeons I've met. He made me feel so confident and comfortable and he took his time with me. Any questions I had or information I needed, he provided. My surgery was on Friday, but I'm already pleased with my results. No one's breasts are perfect, but he truly worked magic!
— A, 26, TV Program Director, African American, New York, USA
---
MAKE AN APPOINTMENT
預約門診 - 每個美容整形手術都應該經過仔細評估後為個人量身設計,面對面的醫師諮詢才能找到最適合您的方式。
OFFICE LOCATION/HOURS
905 Fifth Avenue, New York, New York 10021
Consultations Tuesday/Thursday 1 - 5 PM
TEL/iMessage/WhatsApp: +1-929-505-2060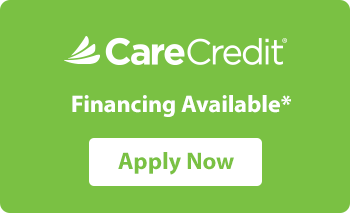 WILLIAM LAO, M.D.
June 1st, 2020
Dear Patients,
We are currently open to see patients in person. But due to the ongoing COVID-19 situation, please wear a mask when coming in for your consultation or follow up. We also are still offering complimentary Virtual Consultation using various apps like Zoom, Skype, FaceTime, or WhatsApp for your comfort and safety upon request.
Please call our office at (929) 505-2060 or email us at [email protected] to schedule your in-person or online consultation.
Stay safe,
William Lao, MD
駱瑋凱醫學博士
您好,
由於 Covid-19 新型冠狀病毒疫情的影響,目前診所只開放給手術後有需要回診的病人。但同時我們開始提供免費的線上諮詢,可以使用FaceTime, Line, Wechat, Whatsapp或其他視訊應用軟體來進行。 如果有興趣利用線上諮詢的民眾,請於平日上班時間聯絡我們: (929) 505-2060 或 drlao[email protected]
帶來諸多不便,請各位多多見諒。
駱瑋凱 紐約整形外科專科醫師