---
臉部拉皮

R | 67 歲 | 白人 | 女性 | 郵輪主廚 | 美國紐約
她的故事
R 是一位非常可愛的67歲女性。她與丈夫一起在曼哈頓經營郵輪觀光事業。由於長期在甲板上受到陽光曝曬及強風吹拂,臉部老化情況甚於同齡女性。也因節食及運動而減了不少體重
她對手術的結果欣喜若狂,看起來至少年輕了20歲。臉頰飽滿,臉部細紋及頸紋也不見蹤影。她不久後更要去進行了下眼瞼手術.
---
---
"
Dr. William Lao performed a face and neck lift, fat injection to my cheeks, some laser and upper eye procedures. He is a brilliant surgeon and am sure will excel in his field. He already has accomplished more than most especially at his age.
Within three weeks after surgery I looked 10-15 years younger, had a good recovery and felt a new confidence. I had a very natural but noticeable difference in my appearance.
He made me feel like I was his only patient although he is extremely busy with many other patients and all kinds of procedures. He is kind, thoughtful and gives you all the time you need for questions, follow up etc. In fact, his follow-up was flawless..always in touch and always got back to me the same day. He was never hurried and never worried…the perfect match for me.
— R, 67, Female, Cruise chef, Caucasian, New York, USA
---
其他案例
R, 67, 歲,白人
是一位非常可愛的67歲女性。她與丈夫一起在曼哈頓經營郵輪觀光事業。由於長期在甲板上受到陽光曝曬及強風吹拂,臉部老化情況甚於同齡女性。也因節食及運動而減了不少體重。她對手術的結果欣喜若狂,看起來至少年輕了20歲。臉頰飽滿,臉部細紋及頸紋也不見蹤影。她不久後更要去進行了下眼瞼手術.
案例僅供參考,實際狀況依個人體質而異。
D, 58, 歲,白人
D 曾在其他醫院做過臉部拉皮手術,但對術後結果不滿意。她覺得自己看起來和術前並沒有太大差異。駱醫師為她進行了第二次臉部拉皮及前額拉提手術來修飾鬆垮的下半臉及沉重的眉毛。她看來立刻年輕了10歲,眼睛也變大了。.
案例僅供參考,實際狀況依個人體質而異。
---
MAKE AN APPOINTMENT
預約門診 - 每個美容整形手術都應該經過仔細評估後為個人量身設計,面對面的醫師諮詢才能找到最適合您的方式。
OFFICE LOCATION/HOURS
905 Fifth Avenue, New York, New York 10021
Consultations Tuesday/Thursday 1 - 5 PM
TEL/iMessage/WhatsApp: +1-929-505-2060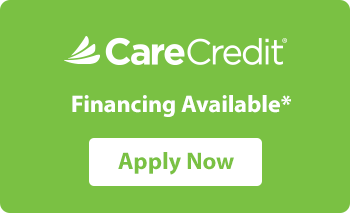 WILLIAM LAO, M.D.
June 1st, 2020
Dear Patients,
We are currently open to see patients in person. But due to the ongoing COVID-19 situation, please wear a mask when coming in for your consultation or follow up. We also are still offering complimentary Virtual Consultation using various apps like Zoom, Skype, FaceTime, or WhatsApp for your comfort and safety upon request.
Please call our office at (929) 505-2060 or email us at [email protected] to schedule your in-person or online consultation.
Stay safe,
William Lao, MD
駱瑋凱醫學博士
您好,
由於 Covid-19 新型冠狀病毒疫情的影響,目前診所只開放給手術後有需要回診的病人。但同時我們開始提供免費的線上諮詢,可以使用FaceTime, Line, Wechat, Whatsapp或其他視訊應用軟體來進行。 如果有興趣利用線上諮詢的民眾,請於平日上班時間聯絡我們: (929) 505-2060 或 [email protected]
帶來諸多不便,請各位多多見諒。
駱瑋凱 紐約整形外科專科醫師