雙眼皮整形手術

S| 36歲| 白人|女性 | 紐約
她的故事
S小姐兩年前曾由其他整形醫師動過雙眼皮手術,在復原期間曾經跌倒並造成左上眼皮凹陷。經過局部麻醉雙眼皮修正手術,她現在非常快樂,請看她左上眼皮平滑的輪廓!.
---
術前術後對比
案例僅供參考,實際狀況依個人體質而異。
---
"
I had my surgery (upper blepharoplasty) with an another doctor on November 2013. A year later I had a bad fall and fell on my face leaving me with a nasty scar and saggy loose skin on my left eye. Dr. Lao said I needed a revision and it could be done in the office. Thank goodness! He saved me a lot if money! I decided to have surgery on both of my eyes so they can both look even, along with the dog ears I had on both breasts. He listened and made sure that he understood what I wanted, then he explained and made sure what to expect during and after my procedures. Had my surgery June 8, 2015. Recovery went great! My eyelids was bruised and swollen. The tapes and sutures were removed on my 1 week post op visit. Bruising went away by the 2nd week of my surgery but the swelling was still there. Dr. Lao said to give it 1 month for the swelling to go down. He was right! My eyes healed beautifully and the swelling was gone. Dog ears were gone too! My breast looks great! I am overly happy and pleased with Dr. Lao's expertise and skills. Dr. Lao is an amazing doctor who has exceptional skills and bedside manners. He is very professional, friendly and caring. He would call and email me frequently to ask how I was feeling. It really made me feel good knowing that he really cared! Dr. Lao gets 5 stars, he is everything a patient would want in a doctor. I would highly recommend him!
— S, 36 year old, Broadway Staff, New York, USA
---
其他案例
---
MAKE AN APPOINTMENT
預約門診 - 每個美容整形手術都應該經過仔細評估後為個人量身設計,面對面的醫師諮詢才能找到最適合您的方式。
OFFICE LOCATION/HOURS
905 Fifth Avenue, New York, New York 10021
Consultations Tuesday/Thursday 1 - 5 PM
TEL/iMessage/WhatsApp: +1-929-505-2060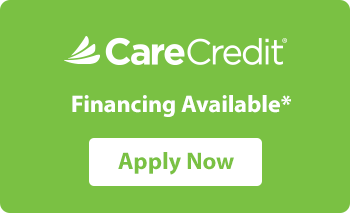 WILLIAM LAO, M.D.
June 1st, 2020
Dear Patients,
We are currently open to see patients in person. But due to the ongoing COVID-19 situation, please wear a mask when coming in for your consultation or follow up. We also are still offering complimentary Virtual Consultation using various apps like Zoom, Skype, FaceTime, or WhatsApp for your comfort and safety upon request.
Please call our office at (929) 505-2060 or email us at [email protected] to schedule your in-person or online consultation.
Stay safe,
William Lao, MD
駱瑋凱醫學博士
您好,
由於 Covid-19 新型冠狀病毒疫情的影響,目前診所只開放給手術後有需要回診的病人。但同時我們開始提供免費的線上諮詢,可以使用FaceTime, Line, Wechat, Whatsapp或其他視訊應用軟體來進行。 如果有興趣利用線上諮詢的民眾,請於平日上班時間聯絡我們: (929) 505-2060 或 [email protected]
帶來諸多不便,請各位多多見諒。
駱瑋凱 紐約整形外科專科醫師