手術簡介
---
手術概括
手術大概
恢復時程
手術當天就可下床走動
手術第二天可正常洗澡
術後大約休息3到5天
術後限制
---
* 案例僅供參考,實際狀況依個人體質而異。
為什麼選擇縮胸手術?
縮胸手術在亞洲並不常見,但事實上在美國是一種經常實施的手術之一。多數尋求縮胸手術的女性不只是因為不喜歡自己的胸部尺寸,而且會伴隨肩頸痠痛,乳房下緣皮疹的現象。許多研究及我個人經驗,與其他例如物理治療及特製胸罩等保守療法相較,縮胸手術是最能有效緩解此類症狀的方法.
---
如何進行手術?
縮胸手術通常會採用提升乳房(提乳)手術的原則。手術切口與提乳手術的切口相似,但會增加一項取出預計乳房組織量的目標,以減輕整體重量。縮胸手術也能提高乳頭位置,達到提乳的效果,減輕胸部的重量並同時縮小擴大的乳暈.
---
手術方式
---
---
術後評價
A, 26, TV Program Director, African American, New York, USA
"I've always had pretty large breast since middle school and they always made me feel uncomfortable. Eventually I started to grow into them, but during college I gained a significant amount of weight and they doubled. I was probably a 36C in high school and jumped to a 36DD after. While everyone said I should be thankful, I didn't feel that way at all. It was difficult to wear certain shirts, dress and buy coats. I ended up losing about 20lbs and my breast size decreased to a 36D, but I had a ridiculous amount of loose skin and my breast sagged really bad. I started looking into breast lifts and reductions around 22 or 23 years of age and finally, at 26, I found the right doctor at Lenox Hill for a reasonable quote. I've had over four consultations and Lenox Hill's Dr. Lao is probably one of the best surgeons I've met. He made me feel so confident and comfortable and he took his time with me. Any questions I had or information I needed, he provided. My surgery was on Friday, but I'm already pleased with my results. No one's breasts are perfect, but he truly worked magic!"
---
MAKE AN APPOINTMENT
Every surgical procedure and aesthetic treatment we offer is specifically tailored to satisfy the unique needs of the individual. When you come in for a consultation with plastic surgeon Dr. Lao, he can find the perfect aesthetic approach that provides you with your ideal results.
OFFICE LOCATION/HOURS
905 Fifth Avenue, New York, New York 10021
Consultations Tuesday/Thursday 1 - 5 PM
TEL/iMessage/WhatsApp: +1-929-505-2060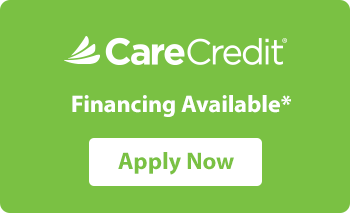 WILLIAM LAO, M.D.
April 2, 2020
Dear Patients,
Due to the current Covid-19 situation, we are only seeing patients in person who require necessary follow-up care after surgery. However, we are offering complimentary Virtual Consultation using various apps like Skype, FaceTime and WhatsApp from the comfort and privacy of your own home.
Please call our office at (929) 505-2060 or email us at [email protected] to schedule your virtual consultation.
Stay safe,
William Lao, MD
駱瑋凱醫學博士
您好,
由於 Covid-19 新型冠狀病毒疫情的影響,目前診所只開放給手術後有需要回診的病人。但同時我們開始提供免費的線上諮詢,可以使用FaceTime, Line, Wechat, Whatsapp或其他視訊應用軟體來進行。 如果有興趣利用線上諮詢的民眾,請於平日上班時間聯絡我們: (929) 505-2060 或 [email protected]
帶來諸多不便,請各位多多見諒。
駱瑋凱 紐約整形外科專科醫師