Intro TO PROCEDURE
---
PROCEDURE SCHEDULE
Surgery
Time: 4-6 hours
General Anesthesia
Recovery
Ambulate the night of surgery
Shower 2 days after surgery
7 to 10 days off work
Restriction
6 weeks from heavy lifting and swimming
QUESTIONS?
We understand the value of face to face conversations. Please contact us and we're happy to walk you through the procedure in person.
---
BEFORE & AFTERS
C, 41, Caucasian

C is a 41-year-old lady who previously had a rhinoplasty done and was happy with her result. She came back to the clinic for consultation regarding breast and abdomen rejuvenation. After discussion, it was determined the best combination for her would be a breast lift with augmentation and abdominoplasty with liposuction at the same time.

*Individual results may vary.

C, 30, Asian

C is a 30 year-old mother of two. She had gained a lot of weight since pregnancy and could not lose the fat especially in the abdomen and flanks. She previously had a smaller breast augmentation but would like to be exchanged to bigger size. She is a tall lady with a wide frame so bigger implants would work for her. After understanding her goals, an abdominoplasty with a main focus on liposuction and transaxillary breast implant exchange with capsule release and replacement with bigger implants were done. She was extremely happy with her result!

*Individual results may vary.
Double-board-certified plastic surgeon
Dr. William Lao
will take the time to listen to the issues you have with the appearance of your body as a result of your pregnancy. Dr. Lao can determine the best combination of procedures to provide you with your ideal results.
WHY MOMMY MAKEOVER?
Mommy makeover is a term coined by plastic surgeons in New York reflecting the desire of mothers to restore their body image after giving birth. The most common body changes after childbirth are in the abdomen and breasts. Because of pregnancy, the abdominal wall stretched out with the corresponding growth of the baby.
After childbirth, moms are left with lots of loose skin in combination of a weakened abdominal muscle wall that hangs over the pubic area and gives the ladies an aged look. No amount of dieting or exercise can properly correct this issue. The only way to restore the appearance of the abdomen is to surgically tighten the loosened abdominal muscles.
The breasts undergo changes following the same mechanism, stretched by milk and deflated after breastfeeding. This can cause the breasts to lose their round and perky appearance and can lead to significant breast sagging. These changes are most prominent in ladies who had multiple pregnancies and in ladies who gave birth at an older age.
THE BENEFITS OF A MOMMY MAKEOVER
Mommy makeover combines abdominoplasty with breast augmentation, breast lift, or breast lift/augmentation at the same time, targeting the abdomen and the breasts to restore pre-pregnancy body shape for the moms. Many patients who choose this procedure expressing the desire to wear prior slimmer clothes and bikini for the beach again!
During your initial consultation, Dr. Lao will examine the areas of the body affected by your pregnancy and will ask you about your desired mommy-makeover results. He can use this information to determine which combination of procedures will provide you with your desired results and can then formulate a personalized surgical plan.
HOW IS IT DONE?
Mommy makeover is essentially the combination of abdominoplasty with a breast procedure (augmentation, breast lift, and augmentation/breast lift). So the technique for each procedure applies to this surgery. This procedure, however, provides the combined benefit of each and restores the body shape as a whole. The decision to whether augment or lift the breast or both is based on individual's needs after discussion with the plastic surgeon.
RECOVERING FROM A MOMMY MAKEOVER
It is important to note that the recovery for a mommy makeover can be a bit more difficult than the recovery from individual procedures. However, having multiple procedures performed at once means that only one recovery period will be required, which is more convenient and manageable.
Most people will need to take around seven to ten days off of work in order to properly recover. While most normal activities can be resumed at this time, heavy lifting and strenuous activities will need to be avoided for a minimum of six weeks.
SCHEDULE A CONSULTATION
If you have been struggling with the appearance of your body after pregnancy, contact our office to schedule a consultation for your mommy makeover. Dr. Lao can provide you with the amazing professional care your body needs.
---
SURGical approacheS
Abdominoplasty
---
Implant Placement
---
Incision Placement
---
MAKE AN APPOINTMENT
Every surgical procedure and aesthetic treatment we offer is specifically tailored to satisfy the unique needs of the individual. When you come in for a consultation with plastic surgeon Dr. Lao, he can find the perfect aesthetic approach that provides you with your ideal results.
OFFICE LOCATION/HOURS
905 Fifth Avenue, New York, New York 10021
Consultations Tuesday/Thursday 1 - 5 PM
TEL/iMessage/WhatsApp: +1-929-505-2060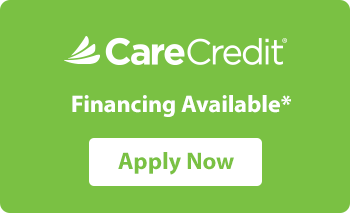 WILLIAM LAO, M.D.
April 2, 2020
Dear Patients,
Due to the current Covid-19 situation, we are only seeing patients in person who require necessary follow-up care after surgery. However, we are offering complimentary Virtual Consultation using various apps like Skype, FaceTime and WhatsApp from the comfort and privacy of your own home.
Please call our office at (929) 505-2060 or email us at [email protected] to schedule your virtual consultation.
Stay safe,
William Lao, MD
駱瑋凱醫學博士
您好,
由於 Covid-19 新型冠狀病毒疫情的影響,目前診所只開放給手術後有需要回診的病人。但同時我們開始提供免費的線上諮詢,可以使用FaceTime, Line, Wechat, Whatsapp或其他視訊應用軟體來進行。 如果有興趣利用線上諮詢的民眾,請於平日上班時間聯絡我們: (929) 505-2060 或 [email protected]
帶來諸多不便,請各位多多見諒。
駱瑋凱 紐約整形外科專科醫師