Introduction to PRP
We've all seen Sci-Fi movies where the main character is injured and through the miracle of science (fiction), they are able to heal faster and become stronger than ever before. While this may be a fantastical idea created by someone sitting at a keyboard, the factuality of this is not too far away from actuality. Science has progressively advanced through research, and while you may not be able to sit in a tub or put your damaged appendage into a hole, there is an advanced technique of healing that can be found in your own body. With a little bit of centrifugal force, you are creating that advancement unbeknownst to you. Dr. William Lao offers his New York City patients this medical breakthrough of PRP.
What is PRP?
PRP, or Platelet-Rich Plasma, is composed of two separate elements taken directly from your body. One portion that gets separated is plasma, which is the liquid portion of blood. The other portion, platelets, are a type of blood cell that play a huge part in healing throughout the body due to their clotting abilities and growth factors that can trigger cell reproduction, stimulating tissue regeneration in the treated area. In a nutshell, PRP is the blood that contains more platelets than normal, which can expedite and aid in the healing process.
Platelet-rich plasma is created by taking a patient's blood sample and placed into a centrifuge, which is a device that rapidly spins the sample and separates the extra blood components from the platelets, concentrating them within the plasma.
Once the platelet-rich plasma is created, this new solution is injected into a targeted area, like an injured knee or tendon. By increasing this concentration of hormones called growth factors, the healing process is accelerated in the injected location.
Who are the Best Candidates for PRP?
Some of the best candidates for getting PRP in New York City by the team at William Lao, MD have the following qualities:
Early to mid-degeneration
Failure with more conservative treatment methods
Have realistic expectations for the outcome of the procedure
Interference with daily living due to pain or lack of mobility
Non-smoker
Overall good health
Unfortunately due to the potential risks, we can not recommend this treatment for you if you:
Are anemic
Are in active anticoagulation therapy
Are pregnant
Have an active infection or a metastatic disease
Suffer from blood or bleeding disorders
What are the Benefits of PRP?
PRP use is so versatile in its usage that the benefits are incredibly vast and can be utilized in both injections and topical creams.  If you are looking to fix any of the following issues, getting PRP in NYC may be a wonderful solution for you:
Hair loss
Osteoarthritis
Post-surgical healing
Skin rejuvenation
Tendon, Ligament, Muscle, and Joint Injuries
Some of the benefits that PRP provides are:
Diminished acne scars
Improved hair health and volume
Plumpens saggy skin
Stimulated collagen production
Treats hyperpigmentation (a condition in which your skin appears discolored or blotchy
What's the First Step?
If you are in the NYC area and feel like you could benefit from PRP injections, the first thing you will need to do is set up a consultation at our office. During this appointment, you will be asked about your medical history, discuss your goals and wants from the treatment, and receive a personal evaluation. Once we have all of this information, a custom treatment plan will be crafted for you. If you agree with the plan, then our Patient Coordinator will help you set up a date for your procedure. You will also be provided a list of instructions to follow before coming back that will provide the most optimal results and reduce potential risks.
When discussing your medical history, you should be very open and honest. Everything discussed will be confidential, and information helps us make the best decisions for you.
What to Expect on the Day of PRP
On the day of your PRP injection, you will begin by making yourself comfortable, as we want this treatment to be as pain-free as possible for you. We will begin by drawing a small amount of blood, typically from your arm. Your blood sample is then placed into a special centrifuge that separates your platelets from your red and white blood cells.
Once everything is isolated, we extract the top clear yellow portion which contains concentrated platelets in plasma, and this solution is put into a syringe. This portion of the procedure will take about 10 – 15 minutes.
When your injections are ready, we will sterilize the pre-selected areas we're and deliver the PRP into your damaged tissues. If necessary, advanced imaging technology is used to guide the injections to get your platelet-rich plasma where you need it the most. Bandages will be used to keep the injected area sterile and provide additional protection.
PRP Recovery
Once you are finished with your treatment, you will be able to return to your daily routine, however, you will be sore over the next few days. Your recovery is fully dependent on what you're using PRP to treat, but it's a relatively quick recovery, with most patients seeing gradual improvements over a few weeks. In some treatments, like for tendons, this soreness can last for up to 4 months.
No matter what area of your body is being healed, you should keep physical activity to a minimum during the first week or so of recovery. You know your body, so if you are experiencing any pain or discomfort, we highly recommend taking it easy and slowly returning to your normal activities as you feel improvement.
Why Choose Dr. Lao?
Our world-renowned practice is owned and operated by Dr. William Lao and has become popular amongst the plastic surgery community for his unique skill set. He combines advanced surgical techniques and concepts from both Eastern and Western teachings to customize each procedure to provide the best results possible. As a double-board-certified plastic surgeon with a Doctorate from Johns Hopkins University, Dr. Lao has been the recipient of numerous honors and awards that highlight his skills and research. He continues to advance his knowledge and technique and encourages every member of his team to do the same.
How Much Does PRP Cost in New York City?
The cost of PRP in New York City will vary based on multiple factors, including how many sessions you will require and the surface area of the procedure. For an accurate understanding of how much this treatment will cost you, the best way to know is to schedule your consultation and let us create a treatment plan for you.
FAQs
Is PRP painful?
Consider PRP to be very similar to having your blood drawn, because that's the first step of the treatment. Dr. Lao and his team do their absolute best to make you as comfortable as possible during the withdrawal process, but every patient will have a different reaction. Once your blood has been into the centrifuge and the PRP is separated, you will receive several shots of the PRP into targeted areas. So, again, we do our best to provide you with a comfortable, nonpainful experience, depending on the patient's pain tolerance, but you will feel the injection pinch of the needle inserted.
How many appointments will I need?
While this does depend on what you are having done or the size of the targeted area, most patients require between 3 and 6 PRP sessions for optimal results.
How long until I see results?
Every patient is different and has different needs and uses for PRP, but on average, it should take about 2 - 6 weeks after your injection to see the full results.
Can I combine PRP with other procedures?
Certainly! In our experience, PRP can dramatically improve the results of many other procedures, surgical and non-surgical alike. Many of our NYC patients have combined this treatment with a Facelift, Breast Augmentation, and even Dermal fillers. If you are interested in utilizing PRP for any other surgery, or even by itself, please discuss your wants and aesthetic goals during your consultation for our expert recommendations.
What are the risks associated with PRP?
Because the PRP is being taken from your body, there are fortunately not a whole lot of risks or side effects with this procedure. That being said, there are still some potential risks associated with PRP, such as:
Bleeding
Infection
Nerve injuries
Tissue damage
If you experience any of the listed reactions or have any concerns post-treatment, please contact our office immediately.
Schedule Your Consultation
Witness the magic that is Platelet-Rich Plasma today! Call our office at (929) 505-2060 or request a consultation through our website and one of our team members will get in touch with you shortly.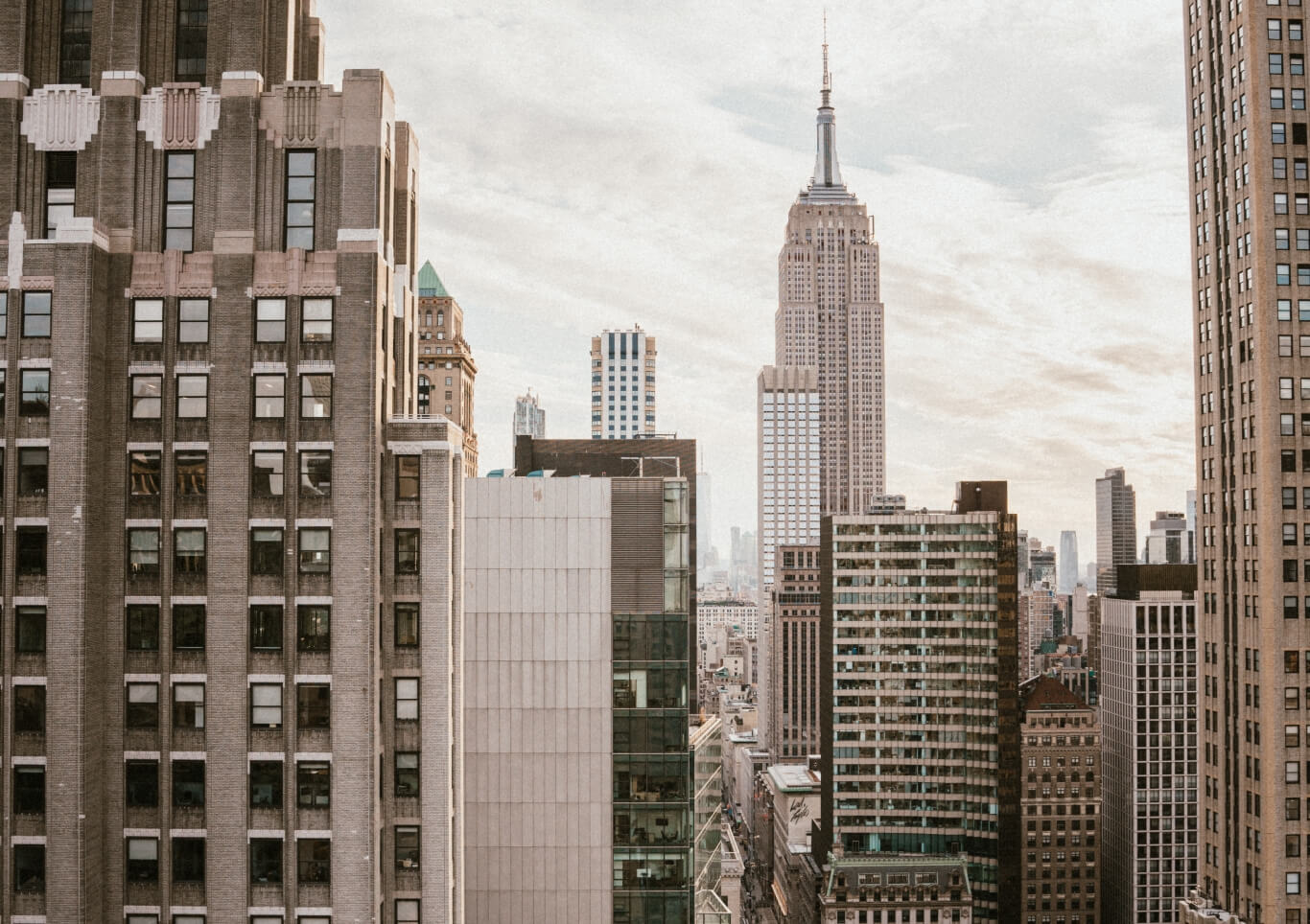 Out-of-town patients
Dr. Lao has provided surgery for patients from almost every continent in the world. With such a wide range, patients frequently ask about travel arrangements for surgery.
Real patients
Real Reviews
I feel very blessed and fortunate to have had the opportunity to meet such a talented young Doctor. I am 57 year old female. In December 2014, I had a facial procedure done. My eyelids top & bottom and face was lifted. I am 100% satisfied with the results. People see me and they say I look 10 years younger. My confidence level is off the charts. I can't say enough about Dr. William Lao. He was kind, considerate, compassionate and caring. We had open communication through emails & telephone calls. I felt very comfortable with Dr. Lao, considering I interviewed 8 different plastic surgeons. Dr. Lao, is a graduate of Johns Hopkins Medical School which is one of the finest institutions in the world. Dr. Lao I will be forever grateful. Thank you.
D, 57, retired police officer, Queens, USA
I have uneven eyelids result from a previous double eyelid surgery years ago. One day I decided to have it corrected. Prior to meeting with Dr. Lao, I was on the verge of giving up the idea of surgery since the first Doctor I saw told me that my situation is not treatable. Consultation (which is free) with Dr. Lao was easy and pleasant. Dr. Lao told me that my problem can be easily solved with minimum invasive suture technic. That is exactly what I had hoped for!! As a plastic surgeon, I think Dr. Lao possesses a great deal of aesthetic sense, as well as good medical skills. At the meeting, he pointed out that my upper eyelids are sunken, a fat grafting procedure would enhance my appearance, so we decided to have both procedures done at the same time. I am so glad I did it, because the surgery had transformed my eyes. A couple of weeks after the surgery, the eyes looking natural, the result is beyond anything I had expected. I love my new eyes! This entire process is so easy. I am so grateful!
Lily, Female 5 Star Google Review
Dr. Lao's attention to my hopes for an improved appearance resulted in just the outcomes I desired. I asked for a forehead lift which he executed beautifully. At his suggestion, I also received an eyelid enhancement wherein the area was refreshed with fat from my abdomen to create a more youthful appearance. The results are amazing.
Further, he went above and beyond when I hit a snag in arranging for post procedural care and helped me arrange for a home attendant. His care was thorough, thoughtful and sensitive to my individual needs. I highly recommend his services.
J, 67, Caucasian, Retired, New York, USA
Previous review
Next review
Patient Resources
We're here to help, with a number of patient resources designed to make your experience as comfortable as possible. Read through the materials below, and don't hesitate to reach out and set up your consultation to learn more about what we can do for you.
Latest press
This Breast Surgery Technique Promises No Visible Scars
At New York plastic surgeon William Lao, MD's state-of-the-art Manhattan practice, the surgeon combines his years of expertise, skill and surgical techniques he's perfected on both sides of the globe to patients looking for natural-looking, meticulously...
A Plastic Surgeon Breaks Down the Differences Between Fat Grafting and Implants
Whether you're the kind of person who roams your house naked and free, or the type that doesn't even like seeing your bare body in the mirror after a shower, you've probably noticed a slight...