INTRO TO PROCEDURE
---
PROCEDURE SCHEDULE
Surgery
Time: 3-5 hours
General Anesthesia or Local Anesthesia
Recovery
Ambulate the night of surgery
Shower 2 days after surgery
5 to 7 days off work
Restriction
6 weeks from heavy lifting and swimming
QUESTIONS?
We understand the value of face to face conversations. Please contact us and we're happy to walk you through the procedure in person.
---
BEFORE & AFTERS
R, 67, Caucasian

Because of constant sun exposure and strong wind blow on the deck everyday, R's face aged faster than ladies of her age. She also lost a lot of weight from diet and exercise. After surgery, she was ecstatic by her results. Her face looks fuller, her wrinkles in the face and the bands in her neck were gone. She later returned for another procedure to rejuvenate her lower eyelid.

VIEW STORY
*Individual results may vary.

D, 58, Caucasian

D previously had a facelift done in outside hospital but was unhappy with her result. Facelift with forehead lift were done to correct both her droopy lower face and her heavy brows. She instantly looked at least 10 years younger with her lower face lifted and her eyes opened up with the forehead and brow lift..

VIEW STORY
*Individual results may vary.
WHY FACE LIFT?
As people age, gravity continues to pull down the facial tissue and creates a saggy appearance. The saggy appearance not only appears old but also generates a sad face. The most prominent change is the appearance of the jowls, the soft tissue prominence lateral to the chin. A facelift procedure effectively reverses this effect of gravity and is very effective at lifting the lower face. With various approaches and techniques, facelift can also improve the soft tissue contour in the midface and cheek areas. Combining facelift and forehead lifts can effectively rejuvenate the entire face.
---
HOW IS IT DONE?
Facelift is not a cookie-cutter procedure. A good facelift should be tailored for each individual considering the degree of sagginess, the volume distribution of the face, the need for neck lift at the same time, and the condition of the skin. Most facelift techniques involve an incision in front of the ear hiding at the skin crease. The scar is quite inconspicuous and typically well hidden. There are also non incisional facelift techniques like thread lifting available but people should understand of the nature of its short term effect when comparing to a traditional facelift..
---
SURGICAL APPROACHES
---
PATIENTS' REVIEWS
DP, 56, Caucasian, Retired police officer, Queens, USA
"I feel very blessed and fortunate to have had the opportunity to meet such a talented young Doctor. I am 57 year old female. In December 2014, I had a facial procedure done. My eyelids top & bottom and face was lifted. I am 100% satisfied with the results. People see me and they say I look 10 years younger. My confidence level is off the charts. I can't say enough about Dr. William Lao. He was kind, considerate, compassionate and caring. We had open communication through emails & telephone calls. I felt very comfortable with Dr. Lao, considering I interviewed 8 different plastic surgeons. Dr. Lao, is a graduate of Johns Hopkins Medical School which is one of the finest institutions in the world Dr. Lao I will be forever grateful. Thank you!"
ML, 67, Asian, Finance, New York, USA
"I had an unbelievably positive experience with Dr. William Lao. From the moment I first walked into his clinic for my consultation I was given nothing less than his full attention, expertise and wealth of knowledge. He listened to my concerns and made me completely comfortable that I was in good hands. We exchanged over 100 Emails before/during/after my procedure, Dr. Lao always answer my emails promptly and he certainly has gone far above and beyond any standard as a physician. He is a true gentleman with high integrity as well as a wonderful Doctor. I highly recommend Dr. William Lao to anyone who is considering cosmetic procedures. 5 Stars!!*:) happy"
RC, 57, female, Caucasian, Office worker, New Jersey, USA
"I recently had a face, brow and neck lift with Dr. Lao and he did a fantastic job. My friends all think I look great. I have also recently received compliments on my appearance from people I see only on an occasional basis. I think they know something is different about my appearance but can't seem to figure out what it is. I think this fact attests to the "natural" look Dr. Lao achieved."
---
MAKE AN APPOINTMENT
Every surgical procedure and aesthetic treatment we offer is specifically tailored to satisfy the unique needs of the individual. When you come in for a consultation with plastic surgeon Dr. Lao, he can find the perfect aesthetic approach that provides you with your ideal results.
OFFICE LOCATION/HOURS
905 Fifth Avenue, New York, New York 10021
Consultations Tuesday/Thursday 1 - 5 PM
TEL/iMessage/WhatsApp: +1-929-505-2060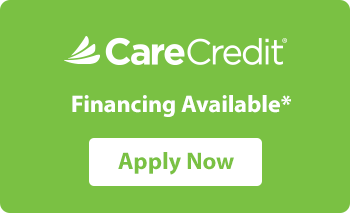 WILLIAM LAO, M.D.
June 1st, 2020
Dear Patients,
We are currently open to see patients in person. But due to the ongoing COVID-19 situation, please wear a mask when coming in for your consultation or follow up. We also are still offering complimentary Virtual Consultation using various apps like Zoom, Skype, FaceTime, or WhatsApp for your comfort and safety upon request.
Please call our office at (929) 505-2060 or email us at [email protected] to schedule your in-person or online consultation.
Stay safe,
William Lao, MD
駱瑋凱醫學博士
您好,
由於 Covid-19 新型冠狀病毒疫情的影響,目前診所只開放給手術後有需要回診的病人。但同時我們開始提供免費的線上諮詢,可以使用FaceTime, Line, Wechat, Whatsapp或其他視訊應用軟體來進行。 如果有興趣利用線上諮詢的民眾,請於平日上班時間聯絡我們: (929) 505-2060 或 [email protected]
帶來諸多不便,請各位多多見諒。
駱瑋凱 紐約整形外科專科醫師