---
Rhinoplasty

S | 27 YEAR-OLD | ASIAN | FEMALE | REAL ESTATE AGENT | CHINA
HER STORY
S works as a real estate agent in New York. She had an unknown substance injected to her nose a few years ago in China. She was told it was hyaluronic acid but it never went away and actually grew bigger with time according to her. She became increasingly worried and came for consultation. On exam, a circular mass near the nasal radix could be felt and she had an obvious nasal deviation with a flattened tip. Rhinoplasty was done to remove the foreign body and straighten her nose. Autologous cartilage was also used to increase the tip projection. There were only millimeter changes but gave her an overall improved look that is natural and unoperated.
---
---
"
我的人中鼻子地方以前打针长了个息肉,很久了越长越大,自己很担心才下定决心要取出来,顺便整一下鼻头变挺一点。但是 去其他医生都说不敢保证能把息肉拿出来, 还说要用假体整鼻子。 在咨询可否用自体的做,都没有得到让我满意的回答 感觉很不专业。 威廉姆医生很 honest 一看就明确告诉我 他会做的步骤并且他认为用自体软骨最安全。起初我还有点担心,但是见过医生后,他对我的问题耐心解答以及给我专业的意見讓我很放心。进手术室之前医生也过来看过几次,再详细的讲述了一下手术过程,护士也特别耐心。整个手术很顺利 手术一醒就看到医生和护士了 对病人很照顾。 要在手术后的follow up 也很到位。 现在的样子很自然,朋友都看不出来整了,只说看上去不同了的样子小了点就是说不出哪里不一样[Chuckle]我對手術結果很非常的滿意!很细心,负责的医生
— S, 27 year old, Real estate agent, Asian, China
---
OTHER CASE STUDIES
---
MAKE AN APPOINTMENT
Every surgical procedure and aesthetic treatment we offer is specifically tailored to satisfy the unique needs of the individual. When you come in for a consultation with plastic surgeon Dr. Lao, he can find the perfect aesthetic approach that provides you with your ideal results.
OFFICE LOCATION/HOURS
905 Fifth Avenue, New York, New York 10021
Consultations Tuesday/Thursday 1 - 5 PM
TEL/iMessage/WhatsApp: +1-929-505-2060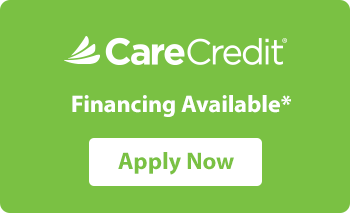 WILLIAM LAO, M.D.
June 1st, 2020
Dear Patients,
We are currently open to see patients in person. But due to the ongoing COVID-19 situation, please wear a mask when coming in for your consultation or follow up. We also are still offering complimentary Virtual Consultation using various apps like Zoom, Skype, FaceTime, or WhatsApp for your comfort and safety upon request.
Please call our office at (929) 505-2060 or email us at [email protected] to schedule your in-person or online consultation.
Stay safe,
William Lao, MD
駱瑋凱醫學博士
您好,
由於 Covid-19 新型冠狀病毒疫情的影響,目前診所只開放給手術後有需要回診的病人。但同時我們開始提供免費的線上諮詢,可以使用FaceTime, Line, Wechat, Whatsapp或其他視訊應用軟體來進行。 如果有興趣利用線上諮詢的民眾,請於平日上班時間聯絡我們: (929) 505-2060 或 [email protected]
帶來諸多不便,請各位多多見諒。
駱瑋凱 紐約整形外科專科醫師