Intro TO PROCEDURE
---
PROCEDURE SCHEDULE
Surgery
Time: 1-3 hours
General Anesthesia or Local Anesthesia
Recovery
Ambulate the night of surgery
Shower 2 days after surgery
2 days off work
Restriction
6 weeks from heavy lifting and swimming
QUESTIONS?
We understand the value of face to face conversations. Please contact us and we're happy to walk you through the procedure in person.
Make an appointment

---
WHY RHINOPLASTY?
The nose is the central feature of our face, not only in terms of its anatomical location but also its aesthetic influence on the entire face. The outlook and shape of a nose can change the entire look of an individual. It can highlight certain features while drawing attention away from others.
A nose that is out of proportion to the face and its surrounding facial features stands out and can be the focus of unwanted attention. Sometimes, these flaws created by the nose are noticeable only when in a close distance conversation with another individual, and other times, the issues are prominent enough to be viewed from a distance.
The rhinoplasty procedure aims to change the appearance of the nose by making specific changes to certain nasal features, such as altering shape, length, and width. Whether it is too big, too small, crooked, or deformed, the goal of rhinoplasty surgery is to remove those undesirable features and bring proportional harmony to the face.
BREATHE EASY WITH SEPTOPLASTY
In some cases, nasal surgery is performed for function rather than form. Some people find it difficult to breathe because of an airway obstruction in their nasal cavity. Clearing the pathway through the surgical restructuring of the nasal cavity is also a common reason for people seeking rhinoplasty. If the obstruction is nasal in origin then combining rhinoplasty with septoplasty can effectively relieve the airway obstruction.
ASIAN RHINOPLASTY
In many rhinoplasty cases, the ideal goal of the patient is to enhance the appearance of their nose without diluting or sacrificing the specific features of the nose that are relative to their culture. The goal of Asian rhinoplasty is to retain the natural cultural characteristics of the nose's appearance while reshaping the features of the nose that the patient is unhappy with.
Patients of Asian descent commonly have an overly rounded nasal tip that must be refined. The bridge width and height may also need to be enhanced. The nasal cartilage may be weaker, and the skin of the nose may be thicker.
---
HOW IS IT DONE?
Every nose is different. And because every nose is different, different techniques and approaches to surgery need to be utilized in order to provide the kind of personalized results desired. The attention paid to each nose has to be individualized.
Mainly, two types of incisions are used: Open and Closed. Open rhinoplasty involves a small well-hidden incision on the skin of the underside of the nose, and closed rhinoplasty hides the incision inside the nostrils. The choice between which incision to use will depend on the specific alterations that are being made to the different areas of the nose.
Both techniques have their advantages and disadvantages. There is no visible scar for a closed rhinoplasty, because the incisions for the procedure are made internally, but there is better surgery exposure in the open technique if extensive nasal tip work is required. Individuals interested in rhinoplasty should have an extensive conversation with the plastic surgeon to discuss what the best approach is relating to desired changes in the nose.
RHINOPLASTY RECOVERY
After your rhinoplasty is complete, your nose will be bandaged. Splints may be used to provide additional support and protection during the healing process. Rhinoplasty is an invasive procedure, so swelling is to be expected. Bruising or discoloration may occur around the eyes. These issues will slowly dissipate over the coming weeks.
Rhinoplasty is performed under general anesthesia. The procedure produces little to no pain during the recovery period. Any pain or discomfort experienced can be managed with medication.
In most cases, patients choose to take a week or so off from work to heal and to allow a majority of the swelling to go down. While some people tend to feel ready for work after just a few days, the bandages, potential discoloration, and swelling can prevent them from feeling comfortable. Most individuals are ready to return to their normal activities after around two weeks.
While a majority of the swelling will disappear after about three to six weeks, some swelling may remain for up to a year. This residual swelling should not be obvious to others and will primarily prevent the more refined contours of the nose from being visible until the nose is fully healed.
SCHEDULE YOUR CONSULTATION TODAY
The choice to undergo rhinoplasty is not one that you have to rush. If you have any questions or concerns regarding the procedure and recovery process, schedule a consultation with board-certified plastic surgeon Dr. William Lao. Dr. Lao will provide you with an opportunity to understand how the procedure works and what to expect in terms of recovery and results.
Contact our office today to schedule a consultation with Dr. Lao. With more than 10 years of professional experience, Dr. Lao is more than capable of providing you with personalized care and outstanding results.
---
SURGical approacheS
---
PATIENTS' REVIEWS
V, Teenager, student, Caucasian, Queens, USA
"We are more than sad that you are leaving us Dr. Lao. I wish you the best because you are a very smart young man and a great surgeon. After God, you made my daughter's life very happy. You enhanced her beauty and self-esteem, and make me a happy mother again. I hope we keep in touch."
---
MAKE AN APPOINTMENT
Every surgical procedure and aesthetic treatment we offer is specifically tailored to satisfy the unique needs of the individual. When you come in for a consultation with plastic surgeon Dr. Lao, he can find the perfect aesthetic approach that provides you with your ideal results.
OFFICE LOCATION/HOURS
905 Fifth Avenue, New York, New York 10021
Consultations Tuesday/Thursday 1 - 5 PM
TEL/iMessage/WhatsApp: +1-929-505-2060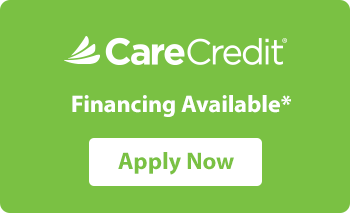 WILLIAM LAO, M.D.
April 2, 2020
Dear Patients,
Due to the current Covid-19 situation, we are only seeing patients in person who require necessary follow-up care after surgery. However, we are offering complimentary Virtual Consultation using various apps like Skype, FaceTime and WhatsApp from the comfort and privacy of your own home.
Please call our office at (929) 505-2060 or email us at [email protected] to schedule your virtual consultation.
Stay safe,
William Lao, MD
駱瑋凱醫學博士
您好,
由於 Covid-19 新型冠狀病毒疫情的影響,目前診所只開放給手術後有需要回診的病人。但同時我們開始提供免費的線上諮詢,可以使用FaceTime, Line, Wechat, Whatsapp或其他視訊應用軟體來進行。 如果有興趣利用線上諮詢的民眾,請於平日上班時間聯絡我們: (929) 505-2060 或 [email protected]
帶來諸多不便,請各位多多見諒。
駱瑋凱 紐約整形外科專科醫師