---
提眉和額頭拉提

B | 61 歲 | 白人 | 女性 | 律師助理 | 美國紐約
她的故事
B小姐因她不對稱的眉毛來求診。她的左眉曾在多年前受傷,此後左眉位置便一直比右眉低。此案例採內視鏡上額拉提手術來提升左眉位置,並搭配自體脂肪移植來改善右眼窩的凹陷問題。
請看當她抬眉時的眉毛位置,全臉尤其是右上眼皮的改善。
---
---
"
I met Dr. Lao in March to discuss an endoscopic brow lift. After his thorough consultation, we decided on the brow lift along with treating the ptosis on the upper lids and a chemical peel. He really made me comfortable and was very thorough and detailed about the procedure. He followed up several times with phone calls and emails pre and post operations.
My husband also felt with his bedside manner and medical knowledge, that I was in good hands. I hope to use Dr. Lao for future procedures and recommend him to handle any plastic surgery needs.
It was a pleasure knowing you and if you return to the US, please let me know. I wish you success in your future practice. Taiwan is very lucky. If I fly to Asia, I will let you know.
— B, 61 year old, Caucasian, Paralegal, New York, USA
---
---
MAKE AN APPOINTMENT
預約門診 - 每個美容整形手術都應該經過仔細評估後為個人量身設計,面對面的醫師諮詢才能找到最適合您的方式。
OFFICE LOCATION/HOURS
905 Fifth Avenue, New York, New York 10021
Consultations Tuesday/Thursday 1 - 5 PM
TEL/iMessage/WhatsApp: +1-929-505-2060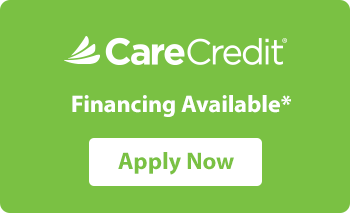 WILLIAM LAO, M.D.
June 1st, 2020
Dear Patients,
We are currently open to see patients in person. But due to the ongoing COVID-19 situation, please wear a mask when coming in for your consultation or follow up. We also are still offering complimentary Virtual Consultation using various apps like Zoom, Skype, FaceTime, or WhatsApp for your comfort and safety upon request.
Please call our office at (929) 505-2060 or email us at [email protected] to schedule your in-person or online consultation.
Stay safe,
William Lao, MD
駱瑋凱醫學博士
您好,
由於 Covid-19 新型冠狀病毒疫情的影響,目前診所只開放給手術後有需要回診的病人。但同時我們開始提供免費的線上諮詢,可以使用FaceTime, Line, Wechat, Whatsapp或其他視訊應用軟體來進行。 如果有興趣利用線上諮詢的民眾,請於平日上班時間聯絡我們: (929) 505-2060 或 [email protected]
帶來諸多不便,請各位多多見諒。
駱瑋凱 紐約整形外科專科醫師